BC Lower Mainland Market Update 2020
The table below reflects the changes that BCA have made from the 2019 assessments.

If your 2020 assessment, compared to your 2019 assessment, shows a greater increase than indicated or a lesser reduction, an appeal may be merited.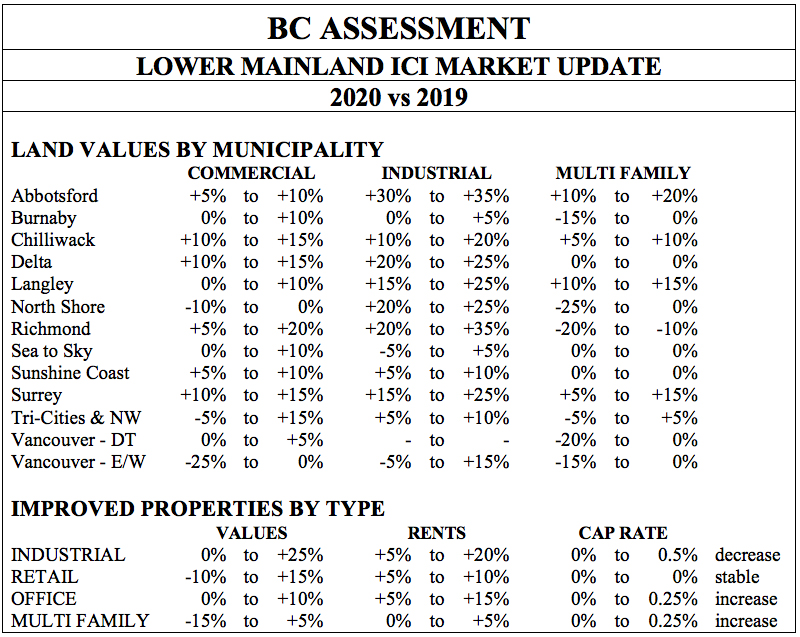 If the following circumstances prevail, then your assessment values may be incorrect:

Your assessment of industrial land in Burnaby went up 20% but the table says a 5% increase.
Your commercial land assessment on the North Shore went down 1% but the table says -10%.
Call us if you would like a review of your assessed value.