2020 Property Assessment Value Changes
The chart below details the % difference of the value change for each class between July 2018 and July 2019, in BC Assessment's opinion. Note that the assessed value for 2020 is the value at July 2019. 06 includes industrial land and property, which has gone up significantly. Hence office and retail may well have gone down.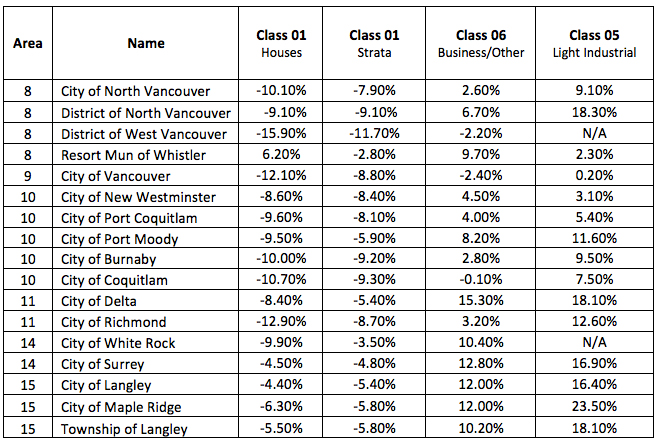 Please contact us if you have any questions regarding your assessments or wish us to review your property.