2018 Property Assessment Value Changes
The total amount of assessed values has increased as indicated on the table. In general terms, that should result in a decrease in the tax rate (millrate). Therefore, just because your assessment went up, it does not mean that the taxes will. That will only happen if your increase is above average (municipal increases excluded). With no assessment increase, taxes could well go down.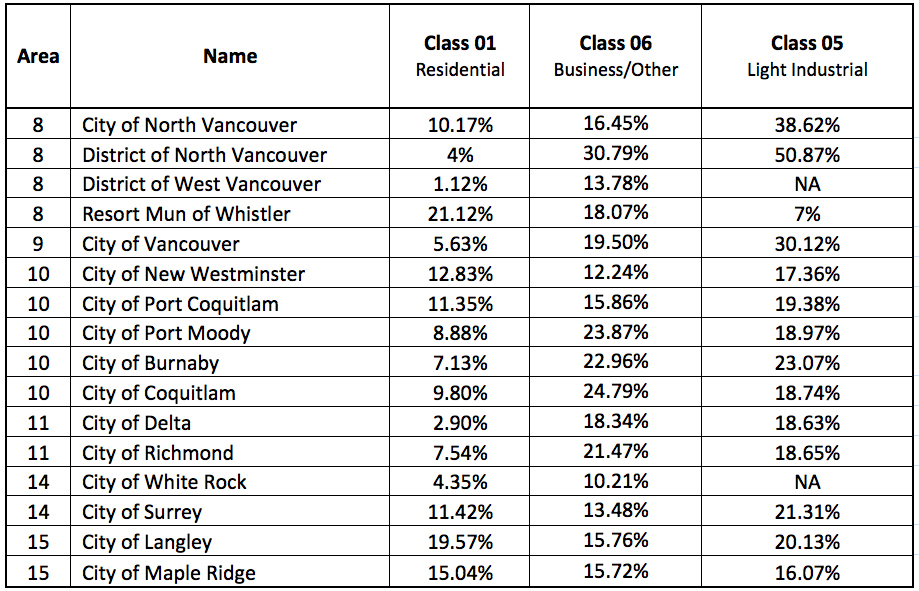 Peter Austin
, BSc, AACI, CArb, is the owner of Austin Real Estate Consultants. He has reviewed assessments for major developers, tenants, and property owners for over 30 years. Please contact him if you have any questions on property tax issues.
paustin@telus.net 604 733 3282